The landlord rental heat map from Direct Line for Business
UK Landlord Rental Hotspots
According to the latest government data, on average, there are 3 rental properties for every 7 owned properties in the UK. However this divide isn't uniform, the proportion of rented to owned properties varies greatly across each county. To demonstrate these differences we have compiled an interactive heat-map that displays where rental hotspots are, as well as where homeownership is still the norm.
The redder an area is the greater the proportion of rentals there are, and the bluer an area is the greater the proportion of owned properties there are.
Please turn your mobile device to landscape orientation to view the map.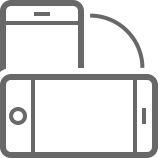 View our interactive rental level changes heat map.
Find out more about Direct Line For Business Award Winning Landlord Insurance.
Want to know more?
You can learn about our specialist landlord insurance by clicking here.