Buy-to-let in 2015
Why is 2015 such an important year for buy to let?
Kate Faulkner explains why 2015 is a key year for buy-to-let property investors
By Kate Faulkner, Managing Director at Designs on Property in For Landlords.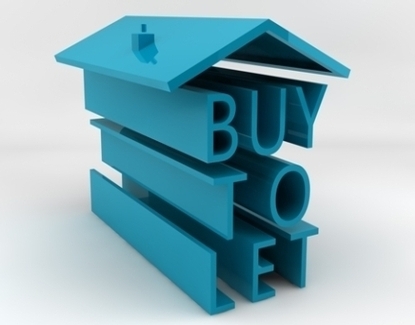 2015 will be an incredibly important year for buy-to-let investors. For many it will mark 15-20 years of owning a rented property, which is typically the time landlords decide to cash in their investment.
Secondly, we will find out which way property prices will go: carry on increasing, stay the same, or even, as some predict, fall.
Thirdly, we'll see whether wages will finally increase in real terms in tandem with the current economic recovery and, if so, whether this will help to raise rents which, in the main, have been pretty static for many landlords since 2009.
Buy to let really became a 'mass market' investment from 1996 when lenders allowed landlords to borrow against the rental income, rather than relying on their own financial circumstances. Anyone who bought a property in 1996 would've done extremely well investment wise, paying on average £59,823, according to the Land Registry. In today's market the property would be worth, on average, £177,377; an amazing capital growth of 196%.
However, much of this growth was due to huge increases seen in London in 2000 and in the regions in 2003. In 2000, London Borough prices grew year on year from 24% to 35%, while in the regions, this growth took until 2003 and in some areas 2004, to be seen. Prices in cities across the country rose year on year from 25%, while in Liverpool they increased a staggering 42% . 
Property prices since 2004
Since 2004, price rises, bar some areas such as London, just haven't been so great, especially as we've had a six-year recession. Using the averages from the Land Registry, prices were £155,226 in December 2004, so in the last 10 years, they have only seen an increase of 14%.
In other words, property investors who bought prior to 2004 are likely to have done well from price growth, whereas those that have bought since may not be seeing such impressive returns from natural house price growth.
Property price forecasts for 2015
And this is why 2015 is such an important year. As investors, especially those looking for capital growth, we need to know whether the growth we saw before 2004 will come back, or whether the low growth seen since 2004 is now the 'norm'.
Having an idea of ups and downs of long-term property price trends will help you – whether you have one property or five – to know when to sell up, or expand your portfolio. Or it'll just give you an idea of the kind of returns you can look forward to over the coming years.
Predictions for 2015 and beyond have, in the main, been lowered by the pundits compared to what they said this time last year. Savills and Knight Frank produce regional forecasts and are predicting growth as follows:
| | | |
| --- | --- | --- |
| Property Price Forecasts | Savills 2015 (latest forecast) | Knight Frank 2015 (latest forecast) |
| UK | 2.00% | 3.50%  |
| England & Wales |   |   |
| London  | 0.00% | 3.50%  |
| South East | 3.00% | 5.00%  |
| South West | 2.50% | 4.00% |
| East of England  | 3.00% | 4.50%  |
| East Midlands  | 2.00%  | 3.50%  |
| West Midlands  | 2.00%  | 3.50%  |
| North East  | 1.00%  | 3.00%  |
| North West  | 1.00%  | 3.00%  |
| Yorks & Humber  | 1.50%  | 3.00%  |
| Wales  | 1.50%  | 3.00%  |
| Scotland  | 3.50%  | 3.50%  |
Savills forecasts 6th November 2014
Knight Frank forecasts 14th October 2014
So, according to the main forecasters, property price growth looks positive but low over the coming year. 
Taking these forecasts into consideration and bearing in mind other news on buy to let, find out what are the risks and rewards that buy-to-let investors need to be aware of for 2015?