Everything you need to know about professional indemnity insurance
Everything you need to know about professional indemnity insurance
Missed our Professional Indemnity Insurance webinar with Enterprise Nation, last week? Read Nick Breton's summary here.
By Nick Breton, Head of Direct Line for Business in For Small Businesses.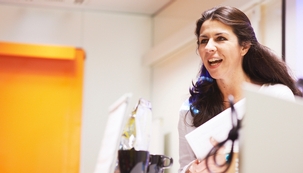 Last week, Emma Jones of Enterprise Nation and I hosted a webinar about Professional Indemnity Insurance.
We discussed what professional indemnity insurance is and who needs it. We also answered a number of questions from members of the public.
In case you missed it, I've summarised all the key points below.
Who needs professional indemnity cover?
Freelancers, consultants, contractors and subcontractors should have professional indemnity insurance, along with anyone else who provides services, advice, ideas or designs for clients.
If there's a chance you may inadvertently give bad advice, or unknowingly infringe copyright, you should look into having this cover. 
Professional indemnity insurance will help provide for legal costs and settlements made against you, so it's really important to make sure you're covered if you provide professional advice.
Is professional indemnity insurance mandatory?
There are certain professions where it's compulsory to have professional indemnity insurance, such as accounting, architecture, town planning, surveying and law.
The professional bodies of these industries will insist on a minimal level of professional indemnity insurance. However, even if professional indemnity insurance isn't explicitly required, it's still important to consider if you can afford not to have this cover.  
Is it relevant to small businesses?
Professional indemnity insurance is absolutely relevant to small businesses, along with freelancers and contractors.
Your client may well be relying on advice your small business has given. If that's found to be faulty somewhere down the line or incorrect processes have been followed, the client might come back at your small business with a claim for any losses they've suffered as a result.
It's vital that small businesses look into professional inedmnity insurance; it's when you are most vulnerable and least likely to have cash reserves to meet legal costs or payouts.
Does having professional indemnity give your business a competitive advantage?
I believe that having professional indemnity insurance does give your business a competitive edge.
Service-based businesses pitching themselves to secure contracts are certainly seen as more attractive for having professional indemnity insurance – showing you've thought about it demonstrates that you're responsible.
Do I need professional indemnity insurance if I already have public liability insurance?
Public liability and professional indemnity insurance cover you for different circumstances, so you may need to take out both.
Public liability covers you for any claims that people make against you in the event of accident, injury or illness – such as a broken leg,
As we've touched on previously, professional indemnity insurance covers you for ideas, advice or designs. So it's entirely appropriate for businesses to have both kinds of cover.
If I run a business from home, will public liability cover me for when I work off-site?
Public liability will cover you for work that's off-site, such as trade fairs (if the insurance is arranged properly). It will cover all kinds of things such as loss of property or cash in transit.
How can I calculate the level of professional indemnity insurance I need?
It's worth talking to similar sized businesses, as well as colleagues and clients to see what kind of cover they have.
You need to think about what might potentially go wrong and how much, ultimately, you could be on the hook for. If you give advice to a client that goes wrong, would that cost a thousand pounds, or one million?
Enterprise Nation is the UK's most active small business network.
@e_nation
@emmaljones