Rental Road: the journey to becoming a landlord
Rental Road: the journey to becoming a landlord
Interested in becoming a landlord but not sure where to begin? Take a stroll along our Rental Road app to find out where to start and what to look out for along the way.
You can also learn what's featured in our specialist landlord insurance here.
Have you found yourself responsible for renting out a property? Or are you actively looking to generate an income or make a longer-term investment by becoming a professional landlord?
Our Rental Road app will help you discover what you need to know about looking after your investment. You'll find out about the hidden costs of becoming a landlord, the responsibilities involved, how to manage your tenants, the finance and legal side, and how to manage your property if you live abroad.
Landlord responsibilities
Please turn your mobile device to landscape orientation to view the Rental Road app.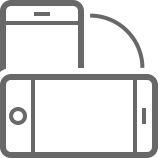 Landlord responsibilities