Advice to landlords for property viewings
Essential advice for property viewings
Upad recently asked its customers for tips for property viewings. Here are Managing Director James Davis's favourite pointers.
By James Davis, Managing Director of Upad in For Landlords.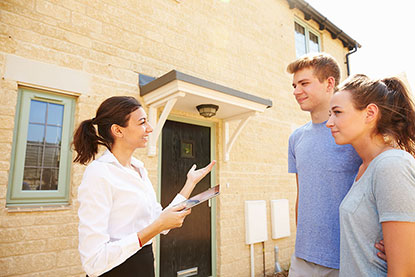 At Upad we're always looking for how we can help landlords. Recently we asked our customers for the best ways to prepare yourself and your property on the day of a viewing. Here are our favourite tips.
1. Confirm with the potential tenants before the meeting
Always call or send a text to the person coming to view the property asking them to confirm they will be attending the viewing. And there are extra things you can also check with them.
Marc Heller: Confirming before can save you time and money on petrol going to the property and waiting around for a prospective tenant who will not be coming for the viewing.
Nick Alferi: When getting in contact you should consider emailing a map. This ensures potential tenants know how to find you, and means they should be with you on time!
2. Check in with your former tenants
Call the leaving tenants and find out what's going on with them, and also make sure they know you're coming to conduct viewings at the property, giving them a chance to tidy up.
Yael Biran: Happy tenants are the best selling point for finding new tenants. If the viewing people hear from the previous tenants about what kind of landlady I am then they are much more likely to want to rent it.
3. Make sure you and the property are well presented
Get there early, ideally in smart casual and not covered in paint (this can be tricky!). Also ensure that the property looks at its best.
Ed Bembridge: Make you have evidence to sell yourself: trade membership, accreditation, previous tenant testimonials, as well as the documents for insurance, gas safety and PAT testing. This will help you look collected and professional.
Helen Dinsdale: Tidy up if need be and open windows, pull curtains, put lights on. Try to greet tenants by name and be generally friendly, answer all their questions politely, and thank them for their interest.
Zoe Smith: Don't require them to use their imagination—unlike buyers, renters aren't looking for the opportunity to add value.
Pardeep Gupta: Bring along a rug with an obvious stain. If prospective tenants point it out, that's a good sign. Otherwise, you know they won't care about your property.
4. Prepare your talk about the property
Make sure you have all of the benefits to renting your property at the forefront of your mind, and the information to hand for when you need it. 
Collette Hutter: Give as much information as possible to prospective tenants about the property and ensure you're honest and genuine when asked questions.
Gillian Churchman: Have a copy of the tenancy agreement, utility bills, council tax, and water charges. Be very clear on what deposit you want, references, and type of renter. Finally know exactly when the property is free so that you're clear when you want to start the agreement.
5. Keep in mind what you want to get out of the meeting
For most landlords, the main aim of a viewing is to find out as much about the prospective tenant as possible and check that they're honest. Always keep this in mind while you're showing them round.
Lucy Bailey: I find Googling the tenant will often reveal where they work, and other information. If this checks out with what they say about themselves that can be helpful, if not it sets the alarm bell ringing! So prepare for a tenant viewing by finding out about the tenant beforehand.