Tenancy deposit solutions
How to make tenant deposits work for you
Most landlords make sure their tenants pay a deposit. Here are Upad's James Davis's tips on how to make that cash work for you.
By James Davis, Managing Director of Upad in For Landlords.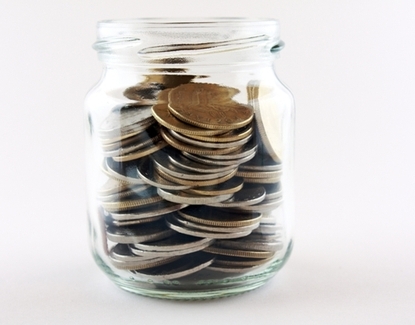 Most landlords now make sure that tenants pay a deposit, which is usually about the same as four to six weeks' rent. It's great to have protection against unpaid bills or damage to your property, but such a large amount of money can be cause for concern. Here are some tips for how to make that cash work for you.
The essentials
You must protect your tenant's deposit—it's a legal obligation and needs to be done within 30 days. There are two options:
Place the deposit with a custodial scheme, which holds the cash on your behalf until the end of the tenancy
Register with an insurance-backed scheme and keep the money in your own account
Whichever option you go for, once the money is protected you must issue your tenant with the correct paperwork stating where and how the deposit is protected. If you've chosen a custodial scheme then that's it, but if you've got an insurance-backed scheme you've got more options.
Get it working for you
If you're holding the money, then you should consider opening a separate bank or building society account for the deposit. It prevents you muddling it with your own, and allows you to aim for the best returns. You might consider:
Current accounts and savings accounts—while it might seem counterintuitive, current accounts might provide the best return over the short term, but always check the terms and conditions
Cash ISAs—these are always worth investigating as any interest you earn will be tax-free, although some pay less interest than regular accounts so you need to do the maths
Whatever you choose you won't get rich on the interest earned while interest rates are so low, but your earnings over the year might cover the cost of registering the deposit.
Keep an eye on the endgame
Wherever you invest the money, make sure you'll be able to withdraw the whole amount without any financial penalties at the end of the minimum period of the tenancy. This might be with a month's notice for a periodic contract, or at six months if there's a break clause.
At the end of the tenancy it's technically the tenant's responsibility to request the refund, but best practice is to repay the deposit within a month of the end of the tenancy. From this you should remove any deductions, including for unpaid rent, or loss or damage to property.
Dealing with deductions
Deducting money from the deposit can lead to disputes with the tenant. To try to avoid this, write to your tenants a couple of weeks before the end of the tenancy with a gentle reminder of everything they need to do to ensure they get all their money back.
The majority of deposit disputes occur over the cleanliness of a property, so it's best to specify in the tenancy agreement whether you expect cleaning to a professional, 'good domestic' or 'domestic' standard. You can also avoid arguments by having an inventory and check-in and check-out reports.
Despite all this, you might still be at odds with your tenant over deductions. Unresolved disputes are put to the tenancy deposit protection scheme, which will ask you to hand over the disputed amount until its adjudicators have resolved the matter.
Finally, once you've refunded the deposit, don't forget to unprotect it.
If you'd like help with any aspect of deposit protection, why not get in contact with Upad's Tenant Sign Up Service to find out how we could help.