CSCS Cards: what you need to know
CSCS cards: what you need to know
If you work on a construction site or employ people who do, you've probably heard of CSCS cards. But with a lot of conflicting advice out there, it can be hard to tell whether you and your team really need them. We spoke to Joseph Gibbons, Communications Coordinator at CSCS, who answered some FAQs to help us separate fact from fiction. Here's what he had to say:
What is the construction skills certification scheme (CSCS)?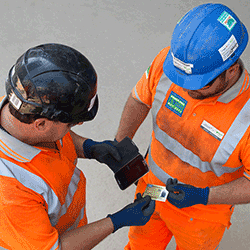 The CSCS is an organisation owned by the construction industry that certifies the qualifications and training of its workers. We check your qualifications are legitimate and are those required for your job, as agreed by the sector. For example, if you're a bricklayer, we'll make sure you have an NVQ Level 2 in bricklaying before issuing you a blue skilled CSCS card in bricklaying.
What's the benefit of having a CSCS card?
To make sure everyone on site has the appropriate qualifications and training, to help keep everyone safe.
Do I have to do any extra training for it?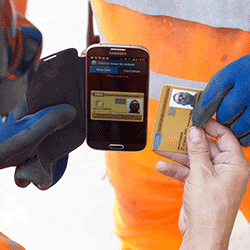 To get a CSCS card, you need to have passed the CITB Health, Safety and Environment Test within the last two years. This short, touchscreen test costs £21.50. Beyond this, the CSCS card simply validates the training and certifications that you already have. These are mostly NVQ-based - there's no specific CSCS qualification as such.
Am I eligible for the CSCS card?
If you work in what we call 'core construction' - plastering, bricklaying or carpentering, for example - then yes. The CSCS card is for any tradesman or tradeswoman with a nationally recognised qualification, like an NVQ. It's also for anyone training for a nationally recognised qualification, including apprenticeships (more on this below). We offer different cards depending on your level of qualification, for example Supervisory or Manager cards.
If you're working towards a qualification, we can give you a CSCS card, so you can go on site to do the work to get your qualification. Trainee and apprentice cards are temporary and non-renewable - you have five years from when the card is issued to finish your qualification.
How much is a CSCS card?
The cards cost £30 each. We're a non-profit organisation and don't receive government funding, so this charge is to cover the cost of running the scheme.
How long does a CSCS card last?
Most of our cards last five years, then they need to be renewed. If you're still at the same level as your last card, you just need a replacement. If you need a higher-level card as you've gained more qualifications, you'll need to show proof of them.
Is it illegal to work on a site without a CSCS card?
They're not a legal requirement. The industry itself introduced the cards under advice from the government, which is why lots of sites and major contractors use them. In 2015, the Construction Leadership Council decided the CSCS card would be the only card accepted on construction sites to prove qualifications.
Do I really need a CSCS card?
It usually depends on your employer. If you work in the domestic sector only, CSCS cards might not often be required. But for larger projects, contractors and clients seem to overwhelmingly want you to have a card.
Construction workers on government projects need to have the cards as standard, and because the government finances a lot of the construction that goes on in the UK, this is quite significant. But, essentially, CSCS cards are a tool and it's up to employers if they use them.
What if I'm a plumber or an electrician?
CSCS cards don't cover jobs outside of 'core construction', but we have independent partner card schemes that are similar, who give equivalent cards to plumbers, electricians and other specialised trades. They sign up to a set of requirements about how their scheme works and in return, they get to use our CSCS logo on their cards. This is important because since 2015, only CSCS cards can be used as proof of qualifications on site.
I'm self-employed - do I still need a card?
It doesn't really matter if you're self-employed or not. The only difference is that if you work for a larger company, their HR department will often bulk-order cards for all employees. The cards are still owned by each person and cost the same.
Should I employ tradespeople with a CSCS card over those without one?
Construction is very risk-averse because it's a dangerous industry. You can remove some of that risk by only employing tradespeople with the CSCS card. Safety reasons aside, some sites simply won't let you in without one, and there'll be no negotiation.
How do I apply for a CSCS card?
Just head to the CSCS site's online card finder, which will help you work out which CSCS card is right for you and explain what proof of training you'll need. Your card should arrive within 20 days of your application.
Make sure you're covered against accidental damage or injury to others with our flexible tradesman insurance.