Turning your passion into a side-hustle
Turning your passion into a side-hustle
Research from Henley Business School revealed that '1 in 4 people in the UK are running at least one business project alongside their main day job'. The trend is becoming so popular that by 2030 the number of employees with a 'side hustle' is expected to increase to half of the adult population.
From gaining some extra income, to finally following your childhood dream, there are lots of reasons to turn your passion into a profit. But what is it really like to build your own business whilst working for someone else?
Rachael Fothergill shares her experience of juggling a career in HR with A Stitch in Time Photography, plus tips for making a success of both.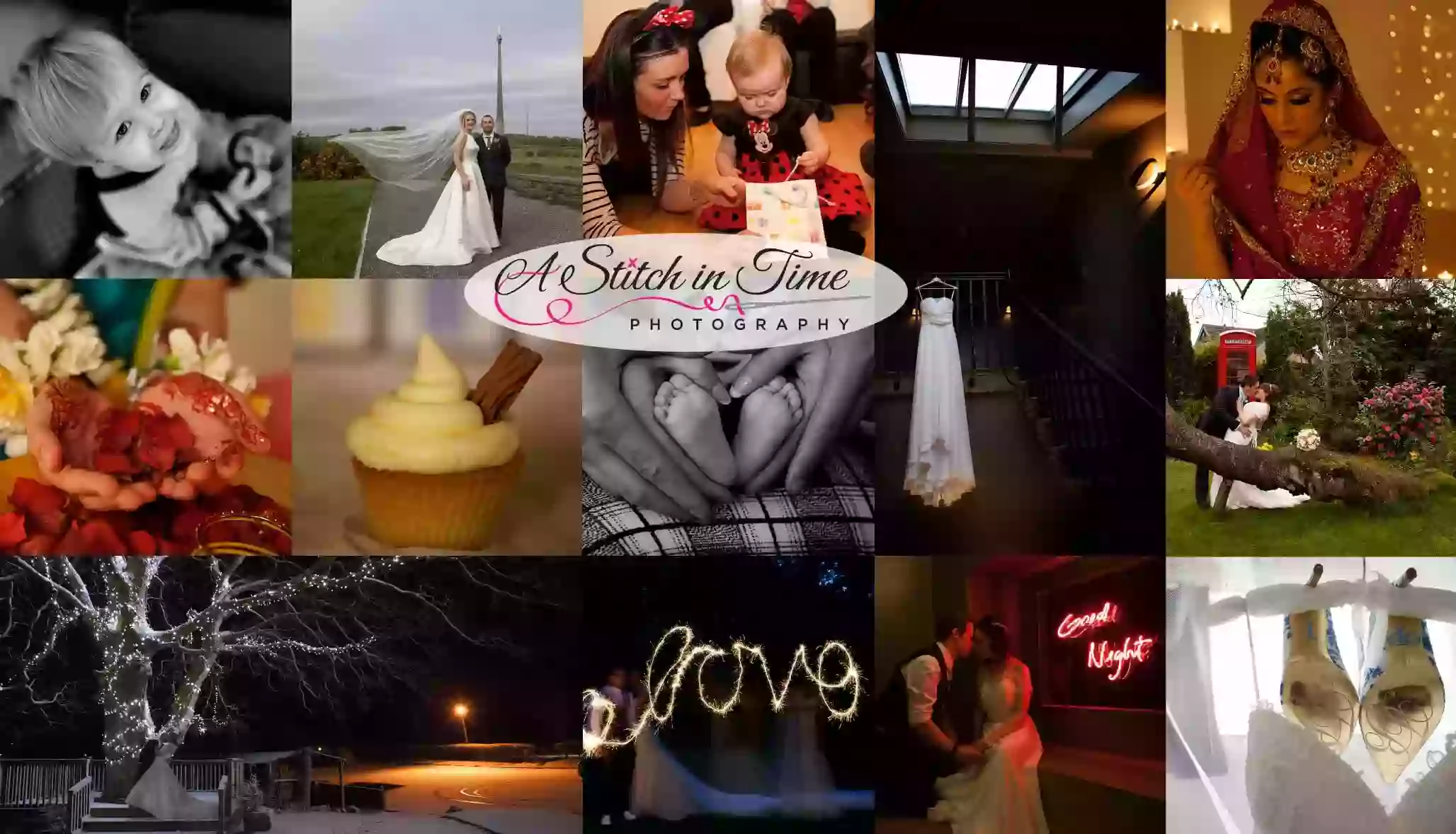 How did you get into photography?
I struggled with my concentration at school, so I was drawn to creative and practical subjects. After finishing my GCSEs, I joined an art college where I was given the opportunity to study an A Level on top of my art & design course. I picked photography because out of all the options it was the most different to what I was already doing, and I fell in love with it.
While I was studying, I worked in bars as an event photographer, which is when I thought – I could do this for a living.
Was the plan to become a photographer full time?
I knew that I was passionate about photography and I wanted to turn it into something sustainable that I could continue doing. When I was offered a job at Direct Line, I planned to work for five years, do photography on the side, and then leave to become a full-time photographer.
But eight - nearly nine - years later, I like working at Direct Line, so I'm happy to keep photography on the side.
What are the perks of running a side-business?
I have the best of both worlds: I get to enjoy what I do without the worry of how many photography jobs I've booked. Having job security means the fun is never taken out of it.
When I was 17, I was diagnosed with dyslexia, which made a massive difference to my life. I'd gone through the whole education system being told I was slow and creating coping mechanisms just to get by. Having my own business means I can play to my strengths and it gives me the freedom to do things the way I need to. It's instilled a lot of drive in me.
My business has also helped open up my profile at Direct Line. Knowing I run a business means my colleagues have a greater level of trust in me and I'm given more opportunities. I won a Chief Executive Award for filming, editing and directing a series of external videos for the HR department, which I was asked to do because of my skills with a camera.
People might think that running a business will impair progression at your day job but this hasn't been the case for me. Living in these two worlds allows me to see situations from different points of view and come up with new ideas, helping me in my role at Direct Line.
What challenges have you faced running a part-time business?
A lot of photography jobs are booked really far in advance. Weddings tend to be booked 18 months – two years in advance. I photographed the Christmas party for Marks & Spencer and the booking came in eleven months before the event. I've had to get used to not being able to book holidays until I definitely know I'll be free. Sometimes you have to say no to social events when dates clash, luckily it doesn't happen that much.
It helps to have really understanding family and friends, because it does impact them. Many of my weekends get taken up by photography jobs, and I often spend evenings editing while my husband is on the PlayStation. He's really understanding, at least we're in the same room!
What tips do you have for people looking to start a side-hustle?
1. You have to be really organised
I organise my whole life around my photography business. Even when I had an operation, I timed it around the weddings I was booked on to make sure I'd have the right amount of recovery time without having to let anyone down. I plan things way in advance; I live by my diary and write a lot of lists.
2. Maintain a good work/life balance
When you do what you love, it's easy to forget to give yourself a break, especially if you're using annual leave for your 'other' job. You've got to look after yourself and have moments where you're not thinking about either. I enjoy sewing and use this as my other creative outlet, but mostly I like to spend time with my friends and family.
3. Leave time for the admin
Even if you have a full-time job, you'll still need to register as self-employed on HMRC. HMRC's website is very wordy, so I called them up. They were really helpful and talked me through the different options. They suggested I set up a business bank account and explained the legal status of my business.
A family friend helped me do my first year of taxes and then I moved on to an accountant. He checks I've done everything right, giving me peace of mind and acting as the gateway to the tax man.
I work for an insurer, so it's fair to say I know the importance of having the right insurance! It's necessary to leave time (in what is already a short number of hours) to get your head around the more boring admin side of running a business.
4. Make sure you have the right paperwork
You need to treat your side business as seriously as your day job. I don't photograph anyone without having a contract in place to show that they've given me permission, what services are expected and any processes, like what happens if the client has to cancel.
I know someone who got married and only had to pay the photographer a £50 deposit for their work on the day, but didn't agree the rest of the costs upfront. The photographer spent weeks editing the photos but then the couple split up and didn't buy them. You have to cover yourself for all eventualities.
5. Define your USP
If you want to make money from your passion rather than just doing it as a hobby, you need to work out your unique selling point. What makes you stand out from the competition? You need to have a good understanding of your style so you know who your audience is and what you can bring to the market.
6. Stay up-to-date with the industry
I would always recommend regular reading to keep up-to-date with current technology and techniques. I sometimes work with up-and-coming models and make-up artists on more creative portfolio work. It's a fun way of giving back; many people volunteered their skills to me when I was starting out.
7. Make sure you're active online
As well as providing your services you need to make sure you have enough time to promote them. I'm really lucky as I get a lot of my work through word of mouth, but I still actively market my brand through Facebook, Instagram and the occasional wedding fair.
Online channels are a good place to showcase your work, but when you turn your passion into a business you need to use those channels to attract new clients. You need to keep people engaged, so sharing little and often is what I'd recommend.
Do you plan to expand your business in the future or keep it as a side-hustle?
Maybe after I've had a family it could be nice to do photography full time, but for now I feel just as fulfilled doing both.
Keen to start your own side-hustle? Find out more about our personalised small business insurance.