Advantages and disadvantages of franchising
Starting a franchise: the Domestic Angels story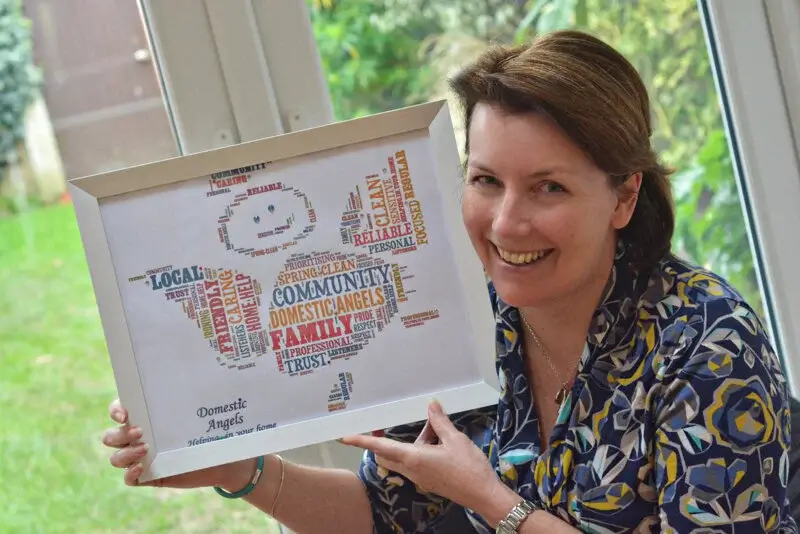 If done right, franchising can be a great way to expand and grow your brand. Nervous about making the leap? You're not alone. Domestic Angels Director Samantha Acton reveals what it was like to franchise her domestic cleaning and home help business, and shares her advice on how to get it right.
How did you become a franchiser?
I wanted to scale up my business and franchising seemed the most practical and effective way of doing it. But I was sceptical at first. I didn't want to lose Domestic Angels' unique culture and ethos. So we put our business forward as a case study for MBA students at Bournemouth University, who investigated the marketplace and potential consequences of franchising. This gave us a clear idea of what we needed to do to address concerns and make franchising a success. Their research findings gave me even more motivation to succeed.
What was your experience of the franchising process?
I was pleased to discover that my keenness for processes made things pretty straightforward. We tested all elements of our business model to make sure it not only worked, but could be franchised successfully. We wrote our own operating manual, commissioned a thorough franchise agreement and continue to invest in our own in-house scheduling software. Each challenge we faced strengthened either our franchise product, or me as a franchiser-to-be.
What are the benefits of franchising, in your experience?
For myself, the biggest pro has been my new role as franchiser, ensuring new franchisees are successful. I know everything about running a territory, so franchising has given me new energy and the chance to evolve the brand – it's been exciting! For the business, franchising has helped us get even closer to our staff and customers. Franchisees have been able to grow their own home-based businesses and enjoy success; to see this every day fills me with joy.
And what about the drawbacks?
I haven't really found any yet, but one thing I'd say to potential franchisers is don't to rush into paying someone else to find franchisees for you. Learn how to find them yourself – social media is a great tool to use. Don't panic and recruit the wrong franchisee – to protect your brand and reputation, you need them to be a success.
What's life like for Domestic Angels now?
Peaceful – almost all our activity feeds into future development. Franchising was definitely the right decision for us.
Do you have any more advice for business owners thinking about franchising?
Take a close look at your business and make sure all elements of it are scalable. For instance, if someone fills in one of your forms 200 miles away from you, are they going to understand it? I met lots of franchisees before I started the process to find out what they liked and disliked. Use this as a guide to form your product.
Want to franchise your business? Read independent franchise consultant Krishma Vaghela's top tips to make sure yours is a success.