Do Small UK Businesses Need to Pay Redundancy?
Do small UK businesses have to pay redundancy?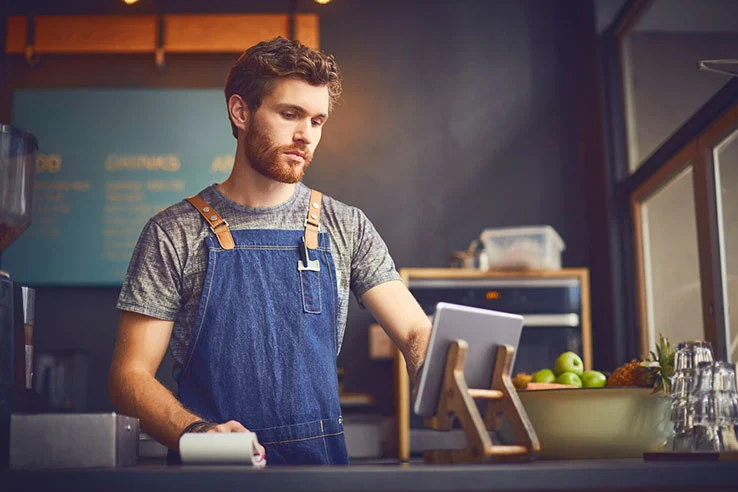 If you're wondering whether your employees are entitled to redundancy pay, the short answer is 'yes'. If an employee has been with your business for two or more years, then they're legally entitled to redundancy pay. Regardless of the reasons behind them, dealing with redundancies can be a complex, overwhelming, and emotionally challenging process for everyone involved.
We've put together some helpful guidance surrounding statutory redundancy pay, knowing the right reasons to make redundancies, and how to manage those tough moments.
How does redundancy pay work?
Redundancy can affect any business of any size. All employees are entitled to redundancy pay if they've been made redundant for legitimate reasons and have worked for you for more than two years. However, there are some exceptions which include:
Former registered dock workers (who are covered by other arrangements) and share fisherman
Members of the armed forces or police and crown servants
Apprentices who are not employed by the end of their training
Domestic servants who are members of the employer's immediate family
When does redundancy occur?
One of the main reasons for redundancy comes in the form of financial challenges. If a business is struggling financially and needs to close (either a department or entirely) then they often have to let employees go via redundancy.
It may also occur if:
An employer closes or intends to close their business as a whole
The business owner shuts down the place where the business operation is carried out
The need for that type of work has reduced or ended
In these instances, you may need to make your employees redundant.
Reasons for making redundancies
There are plenty of legitimate reasons for making redundancies, and lots of illegitimate ones, too. Knowing the difference between the two is crucial to ensure you're making redundancies for the right reasons.
Legitimate reasons include:
You need to cut costs because of your business' financial situation
Because processes or technologies have evolved, your employees' roles have changed or become unnecessary
Your business is moving or closing
Your business has been sold
Your employee has a poor disciplinary record or is underperforming
Unfair reasons include:
Reasons based on discriminatory factors, such as pregnancy, race, or gender
Your employee asked to exercise their rights as a worker (for example, maternity leave or minimum wage)
Your employee is a whistle-blower
Your employee is involved in a trade union and/or has participated in a strike
Your employee has been absent for good reason (such as maternity leave or jury duty)
If business requirements or competitive technologies have changed to the point that a role in your company becomes redundant, it could be worth retraining staff members before making redundancies. You may find a member of staff's knowledge of your business is so great that it's easier to retrain them and bring them up to speed much faster than hiring someone new.
Statutory redundancy payment explained
Provided your employee has been working for you for two years or more, you'll legally have to pay them the following amounts:
Half a week's pay for each full year they were under 22
One week's pay for each full year they were 22 or older, but under 41
One and a half week's pay for each full year they were 41 or older
Your employees are also entitled to a period of notice as per their contract or the statutory minimum notice under section 86 of the Employment Rights Act 1996 - whichever is longer. Your employees' weekly pay is the average they earn per week over the 12 weeks before the day they received their redundancy notice. You can calculate their redundancy pay here.
As an alternative to dismissal by redundancy, settlement agreements are commonly used by employers to settle potential employment claims. Using a settlement agreement in a redundancy situation can help to avoid a lengthy redundancy procedure.
Managing tough moments
Dealing with redundancies can be extremely challenging for both employers and employees alike. The entire redundancy process should always be approached with compassion and everyone should be treated with dignity, respect, and kindness.
Regular, honest, and two-way communication is vital. Face-to-face is the most effective and trusted means of delivering tough news. There's also the chance that shock will hinder your employees' ability to fully take on board the news that you've delivered; be sure to follow up with written communication to provide clarity and answer common questions.
Following a step-by-step guide can be helpful when managing the redundancy process, including what you should do when you're considering making redundancies.