How To Launch A Pop-Up Shop
How to launch a pop-up shop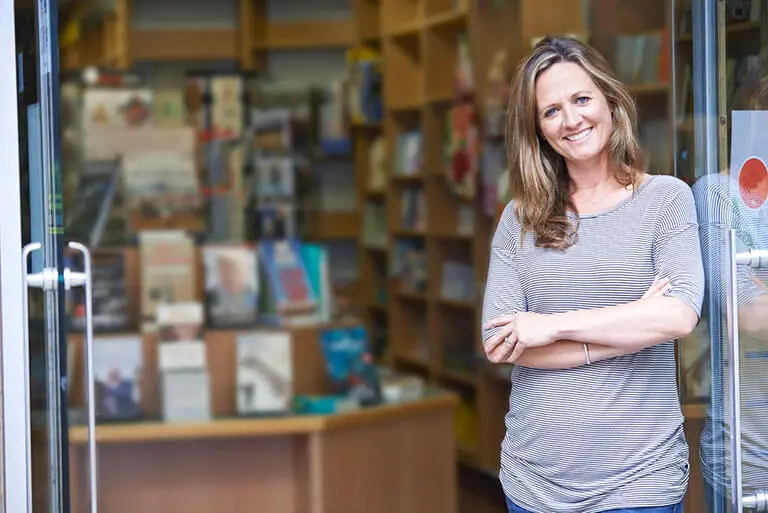 Pop-up shops are a great way to make more sales and learn about your customers, but it's important to plan properly to get the most benefit from the money you invest.
From marketing to getting the right insurance, Enterprise Nation's Chris Goodfellow looks at the nine different steps you need to take to get your pop-up off the ground.
How to get your pop-up shop up and running
1. Identify your goal
It's useful to start by thinking about why you want to run a pop-up shop. Is the goal just to sell more products? Or are you hoping to build your brand and conduct some research too?
Think about your goal and the preparation needed to achieve it. This will impact the design of your shop, your marketing tactics and the amount you invest.
Your goal will also dictate the follow-up work you do when you talk to customers. For example, if you're using your pop-up to gather customer insight, you could prepare customer questionnaires to get feedback on your products. If you're aiming to expand your customer pool, it's useful to collect contact information from customers and window shoppers. Asking them to sign-up to your mailing list or follow you on social media will enable you to keep in touch.
2. Create a budget
Create a budget for your pop-up shop that details all your expenses. This includes transport, marketing materials, staff, set-up costs and more. This will help shape your decisions about location and determine how much money you have left to decorate your shop and make it stand out.
Once you have a good grasp of the costs, think about how much you need to sell to cover your expenses, the cost of your goods and your time. It's possible to think about pop-up shops as a brand building or marketing exercise, but it's important you aim to break-even or make money, so the pop-up doesn't become a burden for your business.
3. Find a suitable location
Your pop-up shop location will account for around 30% of your overall budget. And because it's one of your largest expenses, it's important to get things right for your business. You'll need to consider how much square footage you'll need, which city or region is ideal for your pop-up store, and whether you want to target more than one location with a travelling pop-up store.
One option is to run your pop-up shop within another retailer's space. Think about independent businesses you can partner with that have a similar ethos and audience but don't sell the same products. It can benefit both parties.
Think about what these partners are interested in and what might convince them to give you the space at a reduced price or for free. Can you bring any value outside of money? E.g. by driving traffic during quiet periods, bringing in new clientele or making an impact for a cause they believe in.
Legal requirements & licencing
There are also legal requirements to consider when choosing a location for your pop-up shop. The lease is the most important. Under a lease, the renter is considered a tenant and given exclusive possession for the time agreed to by both parties, known as the "term" of the lease. Depending on your location and the length of your pop-up shop, you may need a licence rather than a short-term lease. A licence gives you the legal authority to use the landlord's asset. In some cases, without a licence, using the property is illegal. Many landlords will consider allowing temporary pop-up shops in empty retail units and your local shopping centre might be able to provide low-cost options.
Landlords may also let you trial the space as a pop-up before taking it on under a long-term lease or before another client becomes available.
Look out for pop-ups that are taking place in your community and ask who's organising them. Websites like Appear Here, We are Pop Up and Storefront allow you to search for space to rent, although the latter is limited to London.
4. Consider how much stock you need
Stock is another big factor to consider. Try to predict how much demand there will be by checking out the location and talking to other traders.
The weather and time of year have a big impact on the number of customers that go shopping. If you are selling perishable goods, be careful not to take more stock than you can sell. Throwing away unsold stock at the end of the day will reduce profitability. Predicting demand gets easier the more pop-ups you run.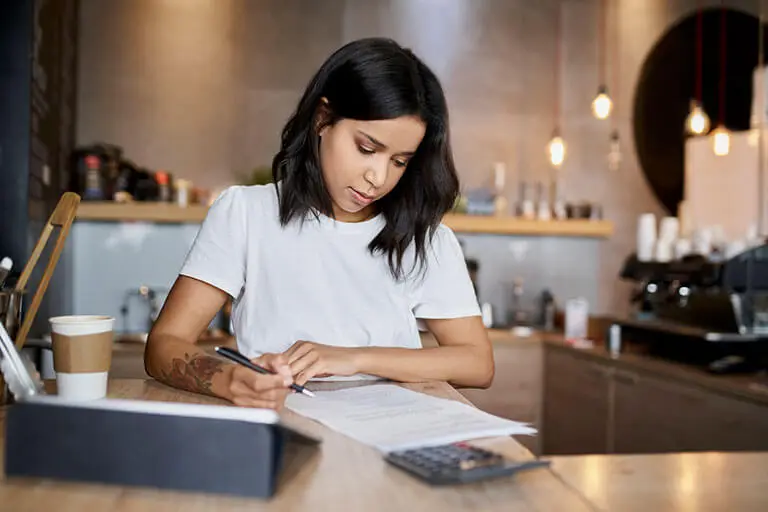 5. Register your business
You need to understand what status your business is trading under if you're going to run a pop-up. If you're trading already, you will have likely already taken care of this. If not, there are two main options: limited company and sole trader.
Start-ups are normally set up as a private limited company, which need to be registered with Companies House as a legal requirement. Follow Gov.uk's guide to setting up a limited company, which will walk you through the process step by step.
You'll need a company name, address (it can be your home), at least one named director (normally the founder), and details of your company shares, which define who owns the business. It costs £12 to register and your company is usually registered within 24 hours.
You can also run a pop-up as a sole trader; you don't have to register with Companies House. This means you're a self-employed person who runs a business and pays taxes through a self assessment tax return.
Choosing the status that's right for your business will depend on the expected income and resultant tax implications, and whether you need the status that comes with being a limited company. Talk to an accountant about what's best for you. It's possible to start a business as a sole trader and later become a limited company.
6. Make sure you're licensed if you serve food or drink
Businesses have a legal responsibility to make sure the food they serve is safe to eat. You need to be registered with the local authority if you're serving food at a pop-up or market stall. You can find the relevant body using Gov.uk's information form.
You need to get a licence for alcohol. This is normally done through your local council. A temporary licence for a pop-up is a Standard Temporary Event Notice. They cover a location for up to ten days, and you can get up to five of these a year.
The Gov.uk website has details on how to apply for a long-term alcohol licence and you can use your postcode to work out which authority to apply to.
7. Manage your pop-up shop finances
Make sure you have a float of change to allow customers to pay with cash. Low-cost tools like Square allow you to take card payments too, often relying on a mobile app to enter price information. Theft of takings insurance will cover any cash that is stolen from you or an employee.
Expenses related to your pop-up shop can be offset against tax. This means expenses like travel, rent and printing promotional materials will help reduce the amount of tax you pay. So, make sure you keep receipts. Clive Lewis, Head of Enterprise at the Institute of Chartered Accountants of England and Wales, shares his tips for managing your cash flow.
8. Don't forget about health and safety
The Health and Safety Executive offers a shop risk assessment tool that's relevant to pop-ups. It takes about 20 minutes to complete and will help you control potential hazards. Make sure you train staff on the procedures you put into place to minimise risk.
Talk to the venue your pop-up shop is in about what they require. Some will need a formal health and safety assessment to be documented and shared with their team. Either way, it's best to put time into the research to reduce risk and ensure your customers have a great interaction with the business.
9. Make sure you're insured
If you run a pop-up shop, it's important to obtain public and products liability insurance. Public liability covers your business if you accidentally injure a member of the public or damage their property. For example, a customer could trip over your display. Product liability covers you against any injury or sickness caused by your products, such as food poisoning or injury from a sharp object.
Venues hosting pop-up shops will normally ask to see your insurance certificates. At Direct Line for Business, you can get instant access to your pop-up insurance policy.
Pop-up shops can have a big impact in a short amount of time. Planning effectively will help you get the most out of them.
Chris Goodfellow is deputy head of content at small business community, Enterprise Nation. An original article was created using advice from Chris Goodfellow, which we've updated with more information.
Want to expand your offering online? We spoke to three business owners to get their tips selling on online marketplaces like Amazon, Etsy and eBay.