Tips for running a successful B&B
How to run a successful B&B and become an outstanding host
Has commuting to work in the rain got you thinking about giving up the day job and opening an idyllic Bed & Breakfast somewhere? We caught up with Gillian Hole, the owner of Bradle Farmhouse and winner of eviivo's Outstanding Host Award, to get her tips for running a successful B&B.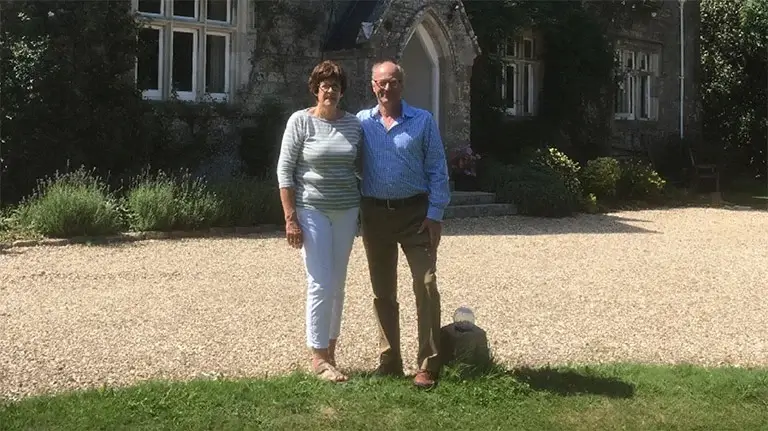 You've been recognised for going above and beyond for your guests. What tips would you give other B&B owners looking to improve guest satisfaction?
Always put yourself in your guests' shoes.

I'm constantly thinking, 'if this was me, how would I want to be treated? What would I want to see in the rooms?' A lovely welcome, like a cup of tea or a piece of cake on arrival, would mean a lot to me, so I try to provide the same experience for my guests.

Learn to read your guests.

Every guest is different, so you need to be perceptive. If someone arrives late at night and they're obviously tired, they probably just want to go straight to bed. But a chatty couple arriving in the middle of the day might be keen to learn about the area before going to their room. You get better at reading people the longer you're in the business.

It's often the little things that make a difference.

We're based in a fairly remote area, so I'll offer to take guests to the local pub, which is a mile away, and then bring them back again. I make sure there's a selection of tea and coffee in every room, plus a fresh supply of milk, so guests never have to go without. And if it's someone's birthday, or I know a guest is planning to propose, I'll leave out flowers or chocolates. I want guests to get the most out of their stay with us, whether they've come for a big life event or to switch off.
Speaking of switching off, how do you maintain a work/life balance when you live at your B&B?
Set boundaries.

Keeping a work/life balance can be difficult, so it's important to establish a routine. I set a 4.30pm check-in time because otherwise, if I have guests arriving throughout the day, I won't have time to do anything for myself, even just popping to the shops.

But you do need to be flexible. Our rooms are usually cleaned from 11am onwards, but if the weather is awful, people might want to stay inside until lunch. I've also had people arrive in the early hours of the morning before. You need to be accommodating.

Create a space for yourself.

Having the right set-up makes a big difference; you need somewhere where you can have privacy without putting up signs and locking doors.

Know what you're getting yourself into.

I recently met two couples who had quit their jobs to pursue their dream of running a B&B. Both couples said they hadn't realised it was a 24/7 job! My parents ran a B&B, so I grew up in a house where people were coming and going all the time. I think that's quite important. If you don't like having people in your house all the time, a B&B is probably not for you.
As you've mentioned, you're hosting guests 24/7, what do you do if something goes wrong?
I think the most important thing is to communicate to guests if there's a problem. A couple of months ago, our roof tank split and there was water in the lights of one of the en-suite bathrooms. We had to get up in the roof and bale out the roof tank. I explained to the people in the room that the plumber would be coming that day. Because they knew we were handling it, there was no panic. You've just got to be up front about things.
You won the eviivo award with your husband. Do you have any tips for other families looking to go into business together?
I think it's important to have defined roles but to also know what the other person does, so that if you're away there's somebody to step in. My husband manages the farm, but if I'm out for some reason, he'll always check guests in. Guests are often quite interested in the farm, so it's nice having him come up and talk about it.
You've been running a B&B for 36 years, so will have experienced some big changes in the industry, like the advent of booking websites. How has this affected your business?
It's opened up a much bigger market. With online bookings, anybody can find you. We've always had guests from France, Germany and Holland, but now we have people coming from Russia and Singapore.

It's extended the season too. Whereas normally we'd be full from April through to the end of October, we now get a lot more people throughout the winter. That wouldn't have happened without the likes of Booking.com and Airbnb, so they do have a role to play. You have to try and work with them and not get too upset by their tactics.
With everything a click of a button away, do you think people's expectations have changed?
Guests do expect a lot more now, and sometimes they're expecting the same experience that they'd get at a hotel, which makes it a little harder to recommend things.

But there's a lot of people who stayed at Bradle Farmhouse with their families when they were youngsters, and now they've come back as adults with their own children, which is really nice.

My sole aim for Bradle Farmhouse is for it to be a home from home. As soon as people come through the door, I want there to be a nice atmosphere, so they can just switch off and hopefully relax. When guests say 'it feels just like home' I know I've done my job.
You can read more about our B&B and guest house insurance here.