A guide to financing a new van
A guide to financing a new van
Knowing your options when financing a new van.
By Neil McIntee, Editor of VansA2Z in For Van Drivers.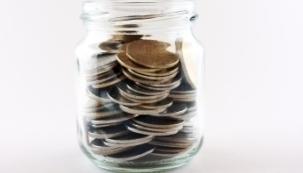 In days gone by, financing the purchase of a new van was simple. The cash was either available or a trip to the bank manager was in order to arrange a loan. Things are very different these days.
Outright purchase is still a popular option, but would leasing be a more cost-effective route? If it is, what type of leasing agreement and is the best deal through a manufacturer or one of the many specialist leasing companies? Would rental be more suitable if it's a short-term contract that's on the cards?
Finance can be a minefield for the uninitiated, but we have demystified the options to simplify the process of funding that new purchase, be it one van or a fleet.
Cash on the Table
While leasing is being used by more and more car fleets nowadays, the majority of van operators still use cash to pay for their vans, which is surprising really with so many other choices. Outright purchase, as it's known, does have its benefits, but at the end of the day your company's cash is tied up for as long as you own the vans – and that means you won't have it to splash out on enhancing your business in other ways.
To put things in perspective, if you own 100 vans costing £25,000 each, that's a cool two and a half million smackers tied up. You could undertake an awful lot of business expansion for that!
So why do so many people still use outright purchase? Partly because many van operators are dyed-in-the-wool traditionalists and are just following what they've always done, but partly, too, because they want complete control over their vehicles.  They don't have to sign up to keep them for a certain period of time and they won't have to pay charges at the end of a contract if the vans are damaged in any way.
Also vehicles can be sold at the drop of a hat if an opportunity arises. And if vans make good many at selling time, the cash goes straight back in the company kitty. 
Van financing advice
Assuming you want to look into other ways of financing your vans, the best advice we can give is to go and talk to a local franchised dealer. Many now have specialists on hand who will not only help you choose the right vehicles, but also choose the best finance option for you.
Fleet vehicle sales
Most of the big manufacturers nowadays have special business centres for van fleet buyers. If your local dealer flaunts his cars at the front and has the vans in an old shed round the back, avoid him like the plague!
Manufacturer Finance
Citroën, for example, is one of the big manufacturers which offers its own finance packages. All 186 UK Citroën dealers offer Citroën Contract Motoring (CCM) fleet leasing programmes to increasing number of SMEs (currently some 30,000 customers) nationwide. Local Citroën dealers are able to place equal emphasis on providing a unique range of CCM financial services for both Citroën cars and LCVs.
Head of commercial vehicles Jeremy Smith said: "CCM's wide range of services for SME customers include contract hire, finance lease, Elect 3 Pro, lease purchase, hire purchase packages, servicing and maintenance packages and tyre service packages. Specialist programmes tailored to meet the individual requirements of specific business sectors and personal contract hire packages for entrepreneurs, are available.
"Now, to allow Citroën dealers to meet the requirements of a wider range of commercial customers, CCM has just introduced a choice of finance lease deals for the newly extended Relay Ready to Run range. These offer attractive finance lease and contract hire packages to meet operator needs for these specialist vehicles."
Citroën is not alone in offering this type of service, the majority of the main manufacturers have similar schemes on offer.
Benefits of Van Leasing
There are various different methods of leasing, as we'll reveal later, but first we asked Mark Lovett, head of commercial vehicles at LeasePlan UK — the VansA2Z Lease Provider of the Year 2015 — to explain the benefits of this finance method.
"A van is simply a tool (albeit a valuable tool) to do a job. During its working life, that van is subjected to a grueling schedule. Working hard for its money, day in, day out. So why would any van fleet operator, irrespective of fleet size, choose to outright purchase that tool when every day, it's putting more miles on the clock, depreciating in value and becoming less dependable? 
"Given that choice, many transport managers prefer to pay a monthly rental knowing that everything is taken care of, with all costs budgeted and at the end of contract simply hand the vehicle back. At LeasePlan, we've applied our expertise to provide smart funding solutions for commercial vehicle operators to do exactly this, helping them to keep vital cash in their business for other priorities.
"We are increasingly attracting new customers who are discovering the benefits of leasing their commercial vehicles rather than owning them for the first time. They appreciate that with contract hire, they can pay a monthly amount for their vehicles, with or without maintenance, and at the end of the contract (typically between three and four years) hand the vehicle back without the hassle of selling it on or trading it in."
End of Contract Condition
The thing that has put some people off leasing in the past has been what constitutes fair wear and tear, so LeasePlan has worked with customers to apply not only the British Vehicle Rental & Leasing Association (BVRLA) guidelines — used to assess a vehicle's condition at the end of contract — in a way that's more transparent and reasonable, but the firm has also created its own matrix to clearly identify exactly what is fair wear and tear for a commercial vehicle.
Lovett explained: "For example, we don't confuse our cars with our vans (you'll be surprise how many other leasing companies do!), applying the same return standards to passenger cars as they do to commercial vehicles. That's crazy, everyone knows a three inch scratch will not affect the resale value on a used commercial vehicle in the same way that it would a sports car or high-end 4x4. 
"Working with manufacturers and customers to define the right specs early on is another way that helps us to achieve the best projected auction value; which means the right vehicle for the job and the best value for money for our customers too." 
Short term van rental
Many operators tend to forget about the spot hire companies that are out there. Daily rates can be surprisingly attractive and rental periods can be extended to months and even years.
This alternative is particularly attractive for a fleet which has spikes in its business year. Take, say, a company which sells Christmas trees. That firm is likely to need a great many vans in November and December and none in the spring and summer. So what's the point of having a load of vans sitting there doing nothing and costing you money? 
Renting vans also ensures that your vehicles are all legal and well maintained, a point which was brought home recently by the Fleet Transport Association (FTA), which revealed that half of all vans on the roads over three years old are unroadworthy.
Rental firm Europcar says traders should consider van hire as a cost-effective, flexible and safe alternative to running a fleet of older vans.
A spokesman for Europcar UK Group, said: "These figures from the FTA go to illustrate something that has been known within the industry for a long time; businesses are holding on to vans for longer, without having them properly maintained. This is a false economy for businesses at a time when costs are all important, as eventually the vans will either breakdown or fail their MoT.
"Rental provides the answer. Vans that are on average under nine months old and maintained to the highest standard are available at short notice, providing a flexible fleet of vehicles for usage which can actually save businesses money."
Leasing Options Explained
Van contract hire
The buyer agrees a set contract period and mileage for the vehicle — say three years/80,000 miles — and pays a monthly sum over that period. Add-ons such as maintenance can be included if necessary and the payments remain static for the length of the contract. At the end of the contract the leasing firm takes the vehicle back and sells it, keeping any money gained.
Van leasing
Similar to contract hire, but the buyer does not have to specify mileage; a plus point for some van operators. The vehicle can either be paid for over a specific time or paid for to cover depreciation only, with a final lump sum (called a balloon payment) at the end when it is sold to cover any outstanding costs. The buyer also has the option to keep the van at the end of the contract.
Van Lease purchase
The buyer puts down a lump sum upfront and then makes monthly payments on the difference between the vehicle's original cost and the residual value. The more the vehicle holds its value, the better the deal. The buyer then owns the vehicle at the end of the contract. There is no option to return it.
The whole process of financing a new van can be a minefield for sure, but follow our advice and you'll soon get a pretty good idea of what option will be best for you. For information on van insurance visit Direct Line for Business.