Tips for avoiding unnecessary parking fines
Parking dilemmas
Parking is a regular issue for tradespeople. This post looks at our top tips for avoiding unnecessary parking fines.
By Gary Holmes, Product Manager at Direct Line for Business in For Tradesmen, For Van Drivers.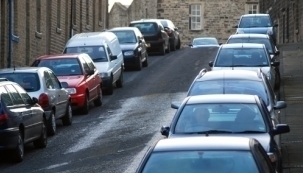 Parking is a regular bother for tradespeople – where to find a space, how to navigate a multitude of different parking controls, and avoiding large parking fines. 
Many local authorities offer tradespeople discretionary parking permits so they can avoid unnecessary parking charges. This includes permits that allow you to park in residents' parking bays or in pay-and-display areas. Find out more on council websites or call your local council's parking office.   
Councils such as Exeter and Reading offer parking dispensation schemes letting tradespeople park in residents' only zones. But, the options available vary greatly by council. Some offer annual permits while others offer a discretionary number of single day permits. 
Exeter council offers the choice of buying an annual £45 permit, or a book of 20 scratch cards for £60. Both options allow you to park in pay-and-display areas.  Otherwise, there is a daily permit for £5, plus a £5 admin fee. The many options can be confusing and it's important to always check the small print. For example, the scratch card option offered by Exeter Council only allows parking for three hours.
If you work across a wide area the costs can mount up if you're trying to get multiple permits from several councils. You should also check for each job which council area the property sits in to avoid parking tickets. Parking issues are often an expensive hassle for tradespeople.
Here are three top tips to help avoid parking fines on the job:
Visit your local council website to see if they offer Tradesperson Permits (it's worth noting you often need business documentation to apply for a permit and some councils charge)
If you're visiting a home owner in an area requiring residents' parking permits, you could ask the customer if they have a day permit you could borrow for your vehicle
 If you need to park in a controlled area, such as on double yellow lines, you could call your local councils' parking office and see if you can secure permission to park their for a limited time 
Related post: Do you drive a van? Click here to read our post how to drive cyclist-aware.