Thinking about Public Relations (PR) for your business?
Thinking about Public Relations (PR) for your business?
For some, communicating your business's key messages and managing your reputation can be a headache. But public relations (PR) is fundamental to building the opinion of your products or services, and an effective PR programme will help you build trust and credibility for your brand. In this edition of our marketing support series, we've spoken to Brandon Stockwell, Director at public relations firm Citigate Dewe Rogerson.
Let's start with the basics. What exactly is PR and why is it important?
Public Relations is about building an opinion of your business, products or services and brand in the mind of your audience. It is about communicating your key messages, highlighting what you want to be known for and managing your reputation. An effective PR programme will help you build trust and credibility for your brand.
A Nielsen study concluded that PR is almost 90% more effective than advertising. If you have third-party endorsement from a journalist or trusted influencer it carries immense credibility amongst customers, business partners and investors.
What's the first step for business owners looking to create a PR strategy?
First of all, decide what problem you are trying to solve. People often jump into 'doing', without taking the time to establish their objectives and strategy. You will save time and money by taking a step back to focus on what challenge you want this discipline of marketing to solve. Are you looking to use PR to sell your product or service directly to consumers, attract employees, secure investment in the business, or engage resellers and the B2B audience?
Targeting is also key. Do you know what media your target audience consume? Make a list. It is important to identify the media outlets that inform and influence your audience - is it The Financial Times, the local paper or a specialist sector website?
The same principle applies in the social sphere - which influencers engage and inspire your target audience? Are you a contractor likely to secure more traction on LinkedIn, or a fashion brand that should be showcasing beautiful designs on Instagram?
You also need to think about what you want to be known for - is it amazing customer service, ethically sourced products, commitment to the local community? Identify your key messages and the proof points from your business that support these sentiments.
Look at what competitors are saying about themselves, where is the 'whitespace' in the market that hasn't been covered? How can you differentiate your messaging from others? It is important that you are clear and consistent about your positioning, you don't need lots of messages - just a few core sentiments that characterise your business.
How can businesses get journalists to pay attention?
The first step is searching your competitors and assessing the types of stories published about them - this will give you a feel for where in the media they feature and what is being said about them. If you want someone to write about you have to have a compelling story to tell.
It's important to carefully consider how you engage with the media and social influencers. If you want to engage a journalist you need to ensure they write about your industry and familiarise yourself with the type of content they like to feature and how they like to be reached.
Many social media influencers provide contact information, so you can engage with them directly. However, understand that bloggers, vloggers and influencers will often want payment to support your company and any content will need a #sponsor or #ad tag to show it has been paid for. If you are doing any paid for activity have a written contract in place with clear deliverables. You can read more tips on working with influencers.
When to hire an agency, freelancer, or go it alone
As an enterprising business owner there is lots you can do yourself - from setting up social media feeds, to engaging directly with influencers and even seeking out opportunities with journalists by following the hashtag on Twitter '#journorequest.'
As you grow, a specialist PR consultant or agency may be better placed to provide expert consultancy and significantly raise your profile. Also, if you find yourself in a crisis, an expert will be invaluable in helping you navigate tricky questions from the media and social followers.
Where does social media fit in?
It is important when developing social media PR campaigns to consider how you can engage with your audience in a way they can relate to. Many businesses taking their first steps into social media (as well as some which are much more experienced) struggle with authentically engaging, instead they clumsily barge into conversations on forums and social feeds. Another issue is that brands and companies simply broadcast at their audience, bombarding them with marketing messages.
Take the time to work out the rules of engagement, how to be part of the online community and start a conversation. This could take the form of a Twitter Q&A or simply responding to comments on Facebook and Instagram. Liking and sharing positive messages is great for your business and gives your audience a great feeling too.
If someone posts an upsetting or critical comment, try and take the conversation offline as quickly as possible. Ask for them to send you their email or send them a direct message. People often use social media to vent but may take down a negative review or comment if you engage with them directly and find a resolution.
We know how busy business owners are, so whether you're looking into using an influencer to promote your products or need some help building your brand, our Knowledge Centre could help.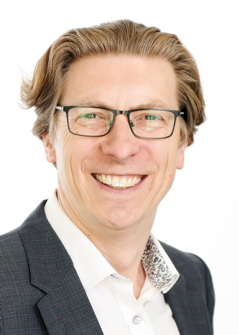 Brandon Stockwell - Director Citigate Dewe Rogerson
Brandon has been building brands through PR for more than 16 years, with experience across a wide range of sectors including FMCG, leisure, travel, retail, technology and media.