Guide to buying a van for personal use
Your guide to buying a van for personal use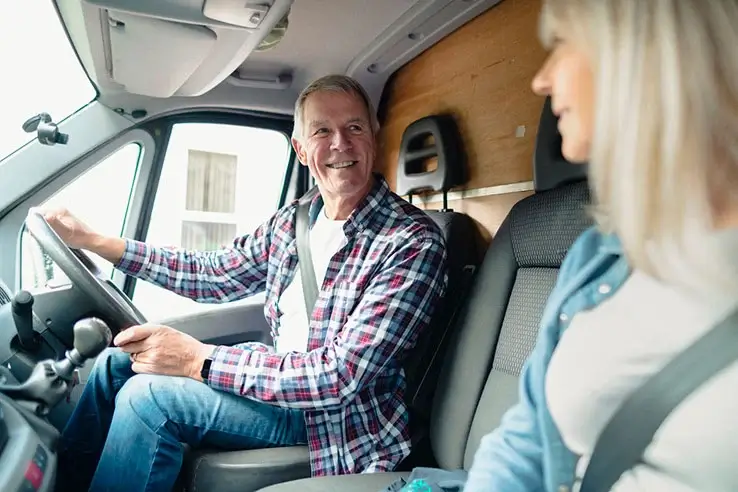 There are many things to consider when buying a van for personal use, from fuel economy to conversion registrations. Read on to discover our top tips.
Can I buy a van for personal use?
Yes, you can buy a van for personal use. Just ensure you do your research around different types to ensure you have a reliable van for your needs.
What sort of things should I consider when buying a van for personal use?
One of the first things to consider when buying a van for your personal use is how exactly you want to use it. For example, think about whether you'll use it for:
Carrying hobby equipment (like dirt bikes and fishing gear)
As your main leisure vehicle
For family holidays
For all of the above
Always consider the van's intended use carefully before looking into makes and models. Remember, how you use your van will affect how you need to access the vehicle - like via side panel access or via the rear doors alone.
Another thing to bear in mind are issues that affect all van drivers: price, fuel economy, passenger space, access points, vehicle dimensions, and weight. The internal set up of your vehicle is something else to consider - you may want to purchase a van that has custom fixtures, or maybe you're looking for one that's already set up for leisure use.
Whether you're buying a commercial van second-hand or installing your own internal fixtures, you'll need to consider the weight distribution. If done incorrectly, this could affect the handling of the vehicle. If you're planning on customisation, always check the structural integrity of your van - pay close attention to doors, roofs, and seating. If you're unsure, you can always ask an expert's opinion before you buy.
When you're using a van for personal use, it's important to strike a balance between comfort and space - especially if spend a lot of time in your van, or possibly sleep in it. Ensure your van is well ventilated and warm enough. Overnight heaters, fridges, and cookers are all available for vans, but they need to be properly installed and maintained to control the risks.
How do I find a good second-hand van for personal use?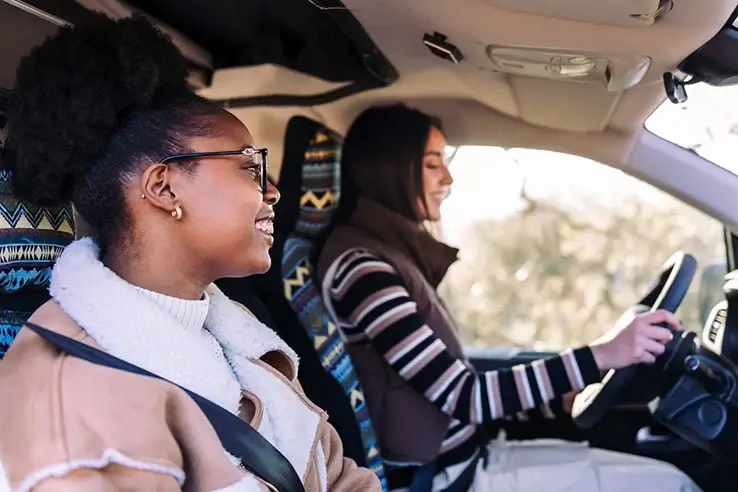 When it comes to searching for which van is best for you, there are lots of online resources out there to help you. You can look for second-hand vans via:
Sites like Gumtree and Facebook Marketplace
Auctions
Approved second-hand vehicle dealers
When you're considering buying a van for personal use, it's important to check all of the paperwork is up to date, such as:
Mechanical checks to carry out when buying a van
When searching for a van, you'll need to ensure that it's mechanically sound - unless you're willing to carry out any repairs yourself, of course. Be sure you know what you're looking to spend now, as well as what you're willing to spend later on any work that needs doing.
Some things to consider include:
Mileage: most diesel vans can travel up to around 150,000 miles before they experience any real issues. The lower the mileage, the more expensive the van will be, so you may need to be prepared to find a happy medium.
Engine lights: when starting the van, check to see if any lights pop up on the dashboard e.g. engine management or battery lights.
Heating & air conditioning: check whether the heating and air conditioning are working well as these can be costly to fix (but an air conditioning refill alone is relatively cheap).
Lights & wipers: check whether headlights, brake lights, indication lights, and wipers are functioning properly.
Under the bonnet: for more technical mechanical checks, you might like to get a mechanic to take a look at the van you're thinking of buying. They'll be able to tell you whether any serious work needs doing.
It's a good idea to take any van you're thinking of buying for a test drive if possible. You'll be able to get a feel for how well it drives (paying particular attention to the handling and brakes) and, more generally, if you enjoy the experience of driving it!
What is the best commercial vehicle for private use?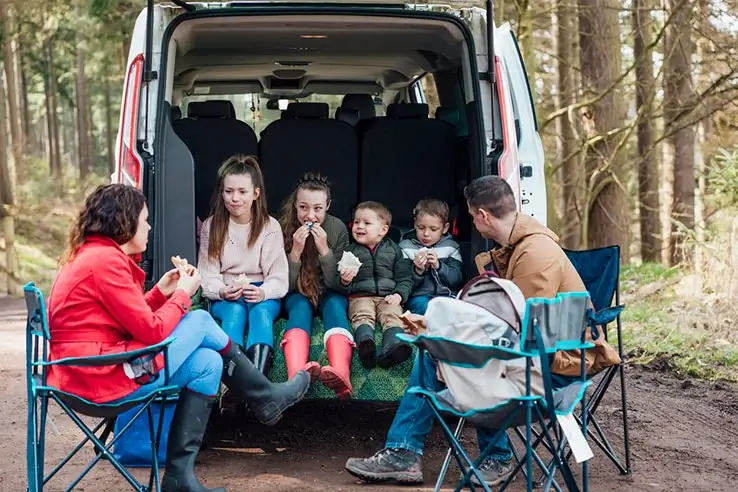 Regardless of personal taste, you'll want a van that's capable and dependable. Here are some common van types you'll encounter as you search:
Small or short wheelbase vans - great manoeuvrability, less capacity
Medium vans - still not too large for easy driving, with more storage space
Large or long wheelbase vans - a smooth drive, the largest you can use on a standard license
Pickup vans - with an open-air cargo bed at the back
Combi vans - usually have stowaway seats to put down or up depending on your trip
Campers and camper conversions - popular home on wheels
There's a huge range of commercial vans out there that are ideal for personal use, depending on your own needs. It's worth exploring different makes and models before you decide.
Should I buy a van that's purpose-built, or convert a standard transit?
Whether you buy a purpose-built van or convert a standard transit van really depends on your own requirements, budget, and taste. Out-the-box campervans offer you an immediate home on wheels but tend to come with a higher price tag, unless you're buying second-hand.
One of the benefits of converting your own van is that you can install your own internal layout to your own taste. Some people prefer to convert a standard van because it provides a blank canvas to work with, where you'll end up with a fully personalised van. While van conversions can be cheaper, they take longer.
When you're considering buying a standard van for personal use, if you decide to install your own internal layout, you'll need to ensure it fully complies with safety regulations - especially if you're looking to install gas cookers or new electrical access points. If you're buying a van that's been adapted from a standard interior, it's worth establishing who completed the conversion, when it was completed, and whether it's been inspected.
Do I need to tell anyone if I convert a van?
If you're using a van for personal use, you'll need to consider whether you want to re-register the vehicle with your local authority. You can register your van on the Drivers Vehicle Standards and Licensing Agency (DVLA) as a "motor caravan" but this isn't a legal requirement.
If you do decide to register your vehicle as a motor caravan, there are strict rules that you'll need to adhere to. For example, you'll need to ensure your van is fitted with permanent fixtures, including the following, amongst other things:
A horizontal sliding door or an outward rear/side door
A seating area for diners to sit around
A water container (this can be affixed under the chassis)
Can I buy a van to sleep in sometimes? Is it legal?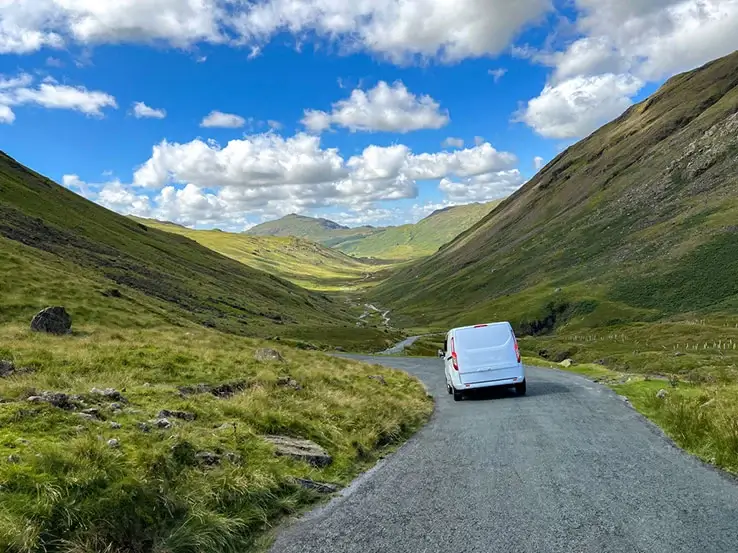 It is legal to sleep in the back of your vehicle, as long as you don't park on a public road. Unless you want to wind up with a conversation with the police, sleeping on the hard shoulder is a no-go. It's also legal to sleep in your van away from public roads, such as a beachside car park - you may find dedicated rest areas where it's permitted to park your van to sleep.
However, it's becoming increasingly rare in the UK to find somewhere to park that isn't restricted in some way, and there are laws on sleeping in your van. In comparison to France and much of Europe, where there are numerous places to sleep in your vehicle overnight, this is a stark contrast - some areas even offer toilet facilities, as well as water and electric points.
If you're taking a trip to Scotland, though, it should be easier – the Scottish Outdoor Access Code states that everyone has statutory right of access to land (so long as it isn't private, of course).
Keep in mind that there's a difference between sleeping in your van overnight in a car park and staying there longer term – you'll soon get noticed by local authorities if you outstay your welcome. If you're planning a longer stay, consider moving around and researching spots before parking up and sleeping. It goes without saying that drinking and sleeping in your van isn't a good idea, as police can arrest you if they believe you had intent to drive.
Know your van's payload
You should be aware of your van's Gross Vehicle Weight (GVW) before buying it. Every van is assigned a GVW once it's declared roadworthy. This not only includes the vehicle's weight, but anything you're carrying – such as camping equipment, bikes, passengers, fuel, and the driver. Vehicle Weight doesn't just apply to commercial vehicles; it covers cars and vans used for leisure. There are different penalty levels for different excess weight matters.
When you're considering buying a commercial van for private use, it's a good idea to estimate the types of weight you'll be transporting in order to choose an appropriate vehicle. For example, a car-derived van has a payload of approximately 500kg, whereas a large van has a payload of around 1000kg – 1600kg.
You'll need to carefully consider the weight of your van. You could receive a fine if your van exceeds the total load of stated limits. As well as a possible fine, if the Vehicle and Operator Services Agency (VOSA) believe the vehicle is dangerous, due to uneven weight distribution or too great a load – they can fine the driver even more.
The police and VOSA also have the power to stop and weigh any vehicle on the road. Be warned – if you're overloading your vehicle, you could face serious fines per offence.
How do I insure a van for personal use?
You can get a quote for private van insurance if you're using your van for personal use only - as opposed to for commuting. There are a few insurance options available; just like insuring a car, you can get comprehensive cover or third-party, fire, and theft. You can typically choose from a range of add-ons, too, like No Claims Discount Protection and Motor Legal Expenses.
If you make any modifications to your van, be sure to tell your insurance provider to ensure you still have the right cover.