The small business tips video library
The small business tips video library
For helpful tips and advice, check out the Direct Line for Business video library featuring experts and entrepreneurs discussing the challenges and opportunities facing small businesses today.
Direct Line for Business has teamed up with Btube, the UK's leading business YouTube network, to bring you tips and insight from acclaimed entrepreneurs and leading industry experts. Whether you're just starting out or you've been running a small business for a while now, our video library brings you inspiring business profiles and business debates as well as practical 'how to videos' to help your business thrive.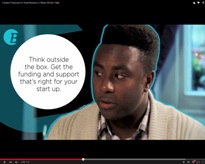 Yasmina Siadatan, the winner of The BBC's The Apprentice in 2009, discusses the creative ways to fund and grow a business from home with industry experts and entrepreneurs.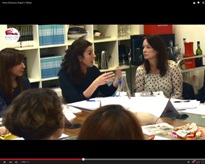 Home Business owners and small business experts get together to discuss the results of the UK's biggest home business survey