Benefits of insuring your home business
Do I insure my home business?
Research shows 40% of home businesses aren't insured. Find out why getting cover is key.
By Jazz Gakhal, Director of Direct Line for Business in For Small Businesses.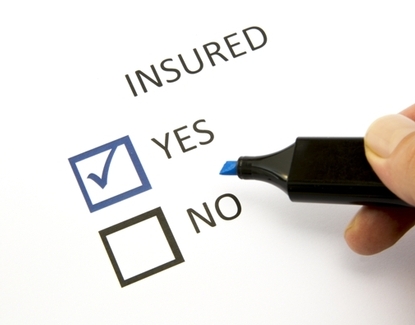 Starting a business from home comes with its challenges. These range from emotive issues, such as separating your work and home life, to more practical ones, including funding and marketing the business. 
It's no wonder then that when we asked UK homepreneurs where insurance ranked in their list of priorities when they started their business it ranked at a lowly 8th.
Business insurance can be easily pushed down the list of immediate priorities, but it's vitally important when it comes to covering your business.
We recently worked with Enterprise Nation to conduct research among UK homepreneurs to find out about their knowledge of business insurance and surprisingly we found that two in every five home businesses aren't insured at all.
What's more concerning is that 145,000 home-based business owners believe that their operations are safeguarded through general home insurance. This can be dangerous because standard home insurance might not necessarily cover your business activities, your stock stored at home or loss of earnings due to an insurable event, such as a flood or fire.'
Also, one in seven home businesses has clients visit their home. Insurance that doesn't include public liability cover for their business activities could leave home businesses in a tough situation. Should a customer be injured, or have their property damaged during a visit, a lack of public liability insurance could lead to financial and legal obligations that could bankrupt a business.
As someone who may just sell a product and service from home on a small scale, it's worth looking into your status as a business. For example, the size of your business doesn't reduce your liabilities if something does go wrong. By talking to home businesses we found that almost a third believe they don't need business insurance because they aren't big enough.
Having the right cover can benefit even a small scale operation if they were found to be responsible for a customer being injured and then faced significant liabilities as a result. Imagine you sell cakes and a customer requests a nut free version because they have an allergy. If some ground nuts accidentally contaminate the cake and the customer goes into anaphylactic shock the liabilities could be huge.
Get in touch if you're unsure about your insurance needs to get a better idea of what insurance is right for your business.