Live webinar with Enterprise Nation
Live webinar with Enterprise Nation - understanding business insurance
Deciding what insurance you need is a key part of starting your own business. Our Webinar last week with Emma Jones and Jane Guaschi answered your questions on business insurance.
By Jane Guaschi, Business Manager for Direct Line for Business in For Small Businesses.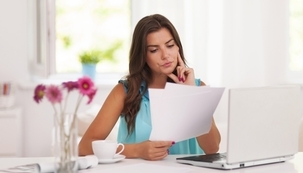 Last Wednesday (October 7th), Emma Jones, the best-selling author and founder of small business community Enterprise Nation and I sat down for a live webinar to answer small business owners and entrepreneurs questions on business insurance.
For anyone who couldn't tune in, check out this video of the webinar streamed live via Periscope. Or click here for a brief recap of some of the topics we covered.
Who needs small business insurance?
This is a very common question for anyone new to running their own business.
Many entrepreneurs mistakenly believe that their business doesn't need insurance until it reaches a certain size and starts to become a larger business.
However, the reality is that once you start a business, you're accepting a certain level of risk. Taking out an appropriate business insurance policy is a way of sharing some of that risk and is a crucial step that should be a key part of the process when venturing out on your own.
What does Home Business Insurance cover?
Generally speaking, business owners should look at the needs of their business and also assess whether their insurance can grow with them to meet their future requirements as they expand.
But a comprehensive business insurance policy will generally cover:
public liability
employers' liability
business contents and stock (including when you're out at any trade and craft fairs)
your business equipment - tools and equipment you use to make your products or provide your services
your business premises, including if you've, say, converted your garage to a workshop or office
business interruption, to replace lost income if you can't trade due to an insured event such as a floor or fire
professional indemnity insurance for small business such as architects, consultants and bloggers who offer professional advice
For more tips check out our Knowledge Centre for more information about starting and running your own business.